Luppo Diepenbroek (BSc Agricluture)
Luppo has lived and worked on farms for most of his life, partly in Holland where he was born. He studied Agriculture at Newcastle University where he was inspired to seek a career in ruminant nutrition, with a particular focus on grassland, grazing and growing alternative forages.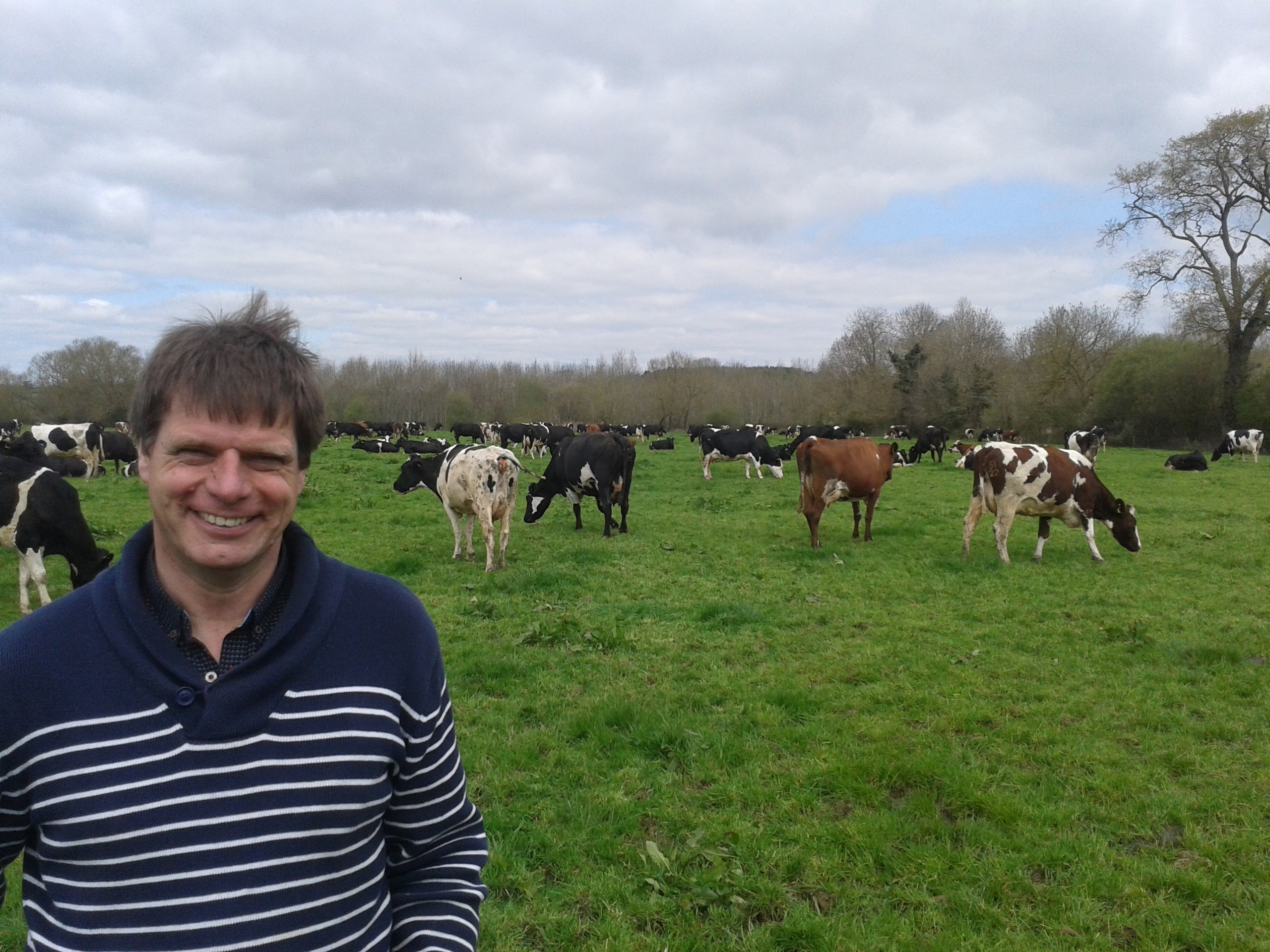 Luppo's Experience
Between 1988 and 2002, he acted as nutritionist for a farmer co-operative. He then set up his own business providing consultancy and facilitation services to organic, dairy and beef farmers in the South West of England. The focus of this work has included ways to improve soil fertility and forage quality, how to graze effectively and efficiently, and increasing the 'Triple Bottom Line' – in terms of the financial, social and environmental aspects of livestock farming.
RegenAg
Luppo is a keen follower of the RegenAg movement in the UK and across the world. He is also involved locally with initiatives such as the Tamar Valley Catchment Plan, which ensures high drinking water quality for towns and cities like Plymouth.
Pasture Promise TV
Working with the Tamar Valley Organic Group led to involvement in a programme for Pasture Promise TV, which introduced him to the Pasture-Fed Livestock Association. From there grew an interest in the opportunities for pasture-fed meat production in helping restore fertility to the soil, while improving nutrient and water retention.
South West AHDB Beef and Lamb
Luppo facilitates the South West AHDB Beef and Lamb Discussion Group. Within this group farmers are challenged to improve their grassland management to improve output per hectare and farm profitability with the cheapest feed on their farm.
PFLA (Pasture Fed Livestock Association)
In 2014 as a Director of the PFLA the Board instructed to look at the profitability and physical output on 100% pasture fed farms in relation to general farms costed by AHDB Beef and Lamb Stocktake costings system. This culminated into the publication of Pasture Fed it Can Be Done.
Luppo Diepenbroek (BSc Agricluture) – Curriculum Vitae
Managing Director of Straight Line Nutrition Ltd 2003 – Present
Former Member of Hybrid Grassland Discussion Group 1998 – 2007
Member Of Mid Devon Straight Feeder's Group 2002 – 2007
Facilitator Tamar Valley Organic Group 2008 – Present
Facilitator SW Vertical Grazing Group 2004 – Present
Former Devon Farm Management Association Chairman 2009-2011
Facilitator AHDB Beef and Sheep Grazing Group 2013 – Present
Co-opted Director PFLA 2014 -2015
Member of Rothamsted Research North Wyke Farm Advisory Group 2015 – Present
Cornwall Agritec: Includes Soil Carbon, Herbal Leys, Grazing and Future Dairy Farm Projects. Independent Member of Steering Group 2017 – Ongoing (2021??)
AHDB Beef and Lamb Strategic Farms: On Farm Consultant, Dorset, Plymouth and Cornwall 2018 – Onward
AHDB Feed into Beef Project Member, 3 year Project 2018 – 2021
ALL4ONE Consultancy Group Member. http://all4oneconsultancy.uk 2020 – Ongoing