I was privileged to be requested to spend a day Judging Cornwall finest silage makers on their 2017 made silages, Reported on their field day in June 2018:
According to Milkbench 2012/13 data set, Milk From Forage (MFF) was a significant contributor to Profit: https://dairy.ahdb.org.uk/news/technical-article-archive/september-2013/milk-from-forage-and-relationship-with-costs
To test out this hypothesis, I went out to request the host farmer for his costings to see how well that the animals performed on their silages, bearing in mind that the judging score looks at Silage analysis on Paper, not the end product (Milk +Profit):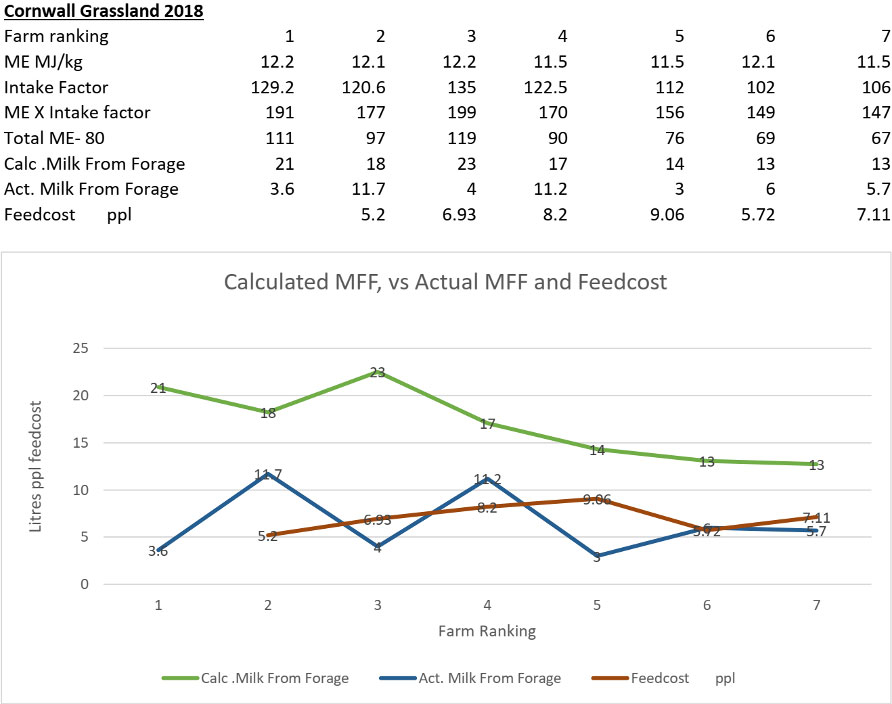 Note: No feed cost on No 1 farm, who won the competition as no costings carried out and large proportion of straights fed via bucket. Also out of the 8 farms visited, one was a beef producer.
Take home message:
No relationship between Silage quality on paper and Milk From Forage (profit) on Farms visited in this competition. Do we need to change Judging point sheet to include outcome?